C.J. Supply - 4751 Pymatuning Lake Road - Andover, OH 44003

Authorized Trojan dealer and Madjax accessories. Stop in for your golf car parts and accessories so you are ready to roll in style!


Established in 2010 C.J. Supply sells and services golf carts. We have a variety of lifted and un-lifted carts for sale. We can also customize your present cart to suit your individual needs by installing lift kits, custom wheels and rear seats, as well as other accessories.

C.J. Supply can meet all your golf cart needs. We also carry gravel and propane.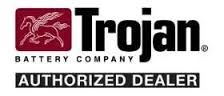 EzGo & Clubcar make the cart. C.J. Supply makes the difference!!

http://www.mymadjax.com/